About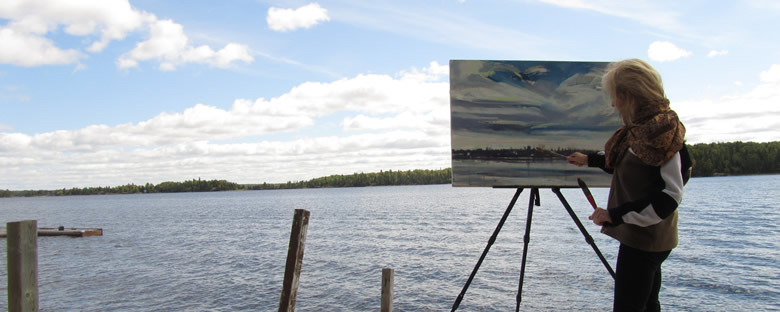 Autumn 2019
Catharine Somerville was born in Toronto, Ontario and lives between the UK and Canada. In 1992 Catharine set up her studio as a teaching atelier called Herringbroom Studio in West Sussex, UK. She works as a painter, teacher and mentor.
In 2008 Catharine completed her postgraduate studies at West Dean College /University of Sussex. Recently, she has completed long-term residencies ( 3 months) in Mexico, Toronto Island and Georgian Bay in Ontario.
Somerville has received major awards including prizes from The Gryphon Theatre Company, Ontario, the Chairman's Prize from West Dean College and the University of Sussex.
Somerville's work is represented in public, private and corporate collections in both in Canada and England including the YMCA Irma Brydson Place, Toronto, Kanata Research Park Corp., Ottawa, the Thomson Reuters Headquarters, Toronto and the Donald Wilson Neuro Rehabilitation Centre Chichester, West Sussex.
She writes, "It is my intention to explore relationships with colour that enable an emotional response similar to the feeling music might create. Fundamental to my practice is the perception of a colour's meaning and the influence it might have on a person's psyche".